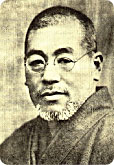 Dr. Mikao Usui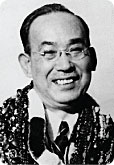 Dr. Chujiro Hayashi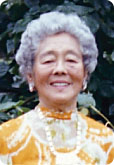 Mrs. Hawayo Takata
The History of Reiki
There are several different versions of the history of Reiki. Without belaboring this too much, here is a quick overview.
Mikao Usui was a Japanese man born in 1865. Although little is known of his childhood, we do know that at age 4, he was sent to a Tendai Buddist school on Mt. Kurama. While there, he studied Kiko, a form of qigong.
As a young man, it is thought that Usui traveled to Europe and China and studied medicine, psychology, and religion in search of a healing method that did not deplete the healer's energy. He also participated in government, became a successful business man and was involved with a metaphysical group called Rei Jyutu Ka, which means, "people who have spiritual skill."
In 1914, on the heels of some personal and business problems, he initiated a 21-day meditation retreat on Mt. Kurama. During one of his meditations, he had a transcendental experience during which he received a new form of healing energy. He combined this new healing energy with symbols and philosophy practiced by the Kurama-Koyo Buddhist monks and thus Reiki was born.
A few years later, Dr. Usui opened his first clinic in Kyoto. In 1922, he opened another in Tokyo and three years later, a larger one to accommodate the demands of his practice. Dr. Usui taught over 2,000 students and initiated 16 teachers during this time.
After Usui's death in 1926, one of his most experienced students, Dr. Chujiro Hayashi, had recorded the techniques he had learned so that his students would have a manual to use in their studies.
During a visit to Japan in 1935, Hawaiian-born Hawayo Takata visited Hayashi's clinic during a visit to Japan. Her health had been deteriorating and she was scheduled for surgery. After four months of Reiki treatments, she felt better than she had in years and asked Dr. Hayashi if he would be willing to teach her the technique. He agreed.
After a year of study, Mrs. Takata introduced Reiki to Hawaii and ultimately to the West. She also travelled to the mainland to heal and teach. Mrs. Takata was very strict about how her students taught, what they charged, and insisted that each student study with the same teacher for all levels. By the mid-1980s, one of her teachers broke from tradition and lowered her fees (Mrs. Takata charged $10,000 for a Master certification) and eventually, Mrs. Takata's restrictions slowly faded.
During her time, Mrs. Takata initiated 22 Reiki Masters, one of whom was Barbara Lincoln McCullough. Barbara subsequently trained other masters including Judy-Carol Stewart in 1985, who, in turn initiated Libby Barnett in 1989, who then trained my Master, JoAnn Duncan, who has been a Master since 2000.