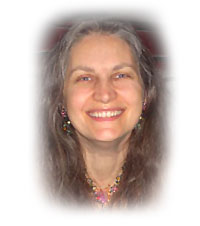 Rev. Michelle Szabo, RMT
Available for
Speaking Engagements
Students Considered onIndividual Basis
About
I am Michelle, a Reiki Master Teacher, Spiritual Counselor and Ordained Priest.
Like many Reiki Practitioners and Masters, my background is varied. As a business leader, designer, artist, musician, author, teacher, and mother, I too, have had my share of stress and wondered how I could improve my life and my family's. For many years, I have worked hard at my profession(s), taught at a college level, practiced meditation and yoga and searched for answers to many questions.
Over the last several years, I have felt pulled toward larger questions and have investigated many different types of thoughts, both mainstream and fringe — from how will I get through this day to why are we here and what happens when we die. These are not unique questions…we all have them. What is unique is how each of us combine and use our knowledge to help others.
I continue to wonder about these questions and try to develop myself not only for my benefit, but for that of my fellow human beings. I find the latter to constantly be increasing in importance in my life, therefore I decided to pursue Reiki formally and received my Master/Teacher certification in September 2010. I continue to study Reiki with other Masters in order to expand my knowledge.
My lineage can be traced back to Usui Sensei, the founder of modern Reiki, as follows: JoAnn Duncan, Libby Barnett, Judy-Carol Stewart, Barbara Lincoln McCullough, Mrs. Hawayo Takata, Dr. Chujiro Hayashi and Dr. Mikao Usui.
As an ordained priest in the Order of Melchizedek, a service order that has been called to heal the human condition through compassion, I strive to help with the skills and spirituality I have to offer, to the extent the receiver is willing to accept it. In addition, I continue studies in many metaphysical subjects as well as Druidic and nature-based spirituality.
Looking back on my life so far, I see that I have been preparing for this journey in many different ways. I welcome the opportunity to bring the joy and peace of healing through compassionate work and Reiki energy to you in order to assist you on your life's journey. In return, I have not doubt that I will also learn much from you.
In Peace...

Follow @reikispirithealer