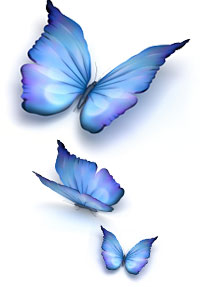 Ceremonies & Blessings
Customized Especially
for Your Needs
Blessings & Rites
Blessings and Rites are a very important part of people's lives and I am honoured to be considered for your special day. As a Priest in the Melchizedek Order (an interfaith ministry), I am able to perform whatever ceremony you need and take care of the legalities just as any other minister or priest would. Please contact me to discuss your ideas. You can also learn more about my background on the About page.
Weddings, Handfastings, Civil Ceremonies, Vow Renewals
The union of two people through the promises of unconditional love, fidelity, and support is an enormous step in the lives of a couple as well as those closest to them. I approach this occasion as a major milestone in your life and work closely with you to be sure that your ceremony is a reflection of your love for and commitment to each other.
Naming Ceremonies, Baptisms, Birthdays, Coming of Age
Throughout the life of a child, there are many milestones and numerous ways to mark them. From baptisms and naming ceremonies to birthdays and coming of age rites, there are opportunities to celebrate these times with special services and rituals. Your event can be as unique as you would like it to be.
Funerals, Passings, Transitions, Homegoings, Memorial Services
The passing of a loved one can be a difficult and stressful time. Some of this pressure can be eased by relying on others to lead your service or rite so that you can attend to your family and friends. I can help you create and deliver a unique service that is reflective of your extraordinary loved one.
House Blessings, Space Clearings
A home or space that is new to you seldom is clear of old energies. Clearing the space and blessing it gives you a fresh start by clearing old, residual energy and making the space uniquely yours. I clear old energy using a combination of symbols and prayers designed to remove negativity. Positive, healthy energy is infused afterward in order to create peace and balance. This is done in each room as well as outside in the four cardinal directions. By blessing your space, you honor it and create a sacred area for those within. Your blessing or clearing can be done with a focus on a specific religious doctrine or any other loving belief.