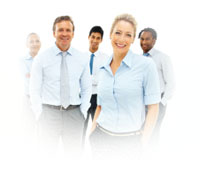 Reduce Stress
Heal Faster
Focus Better
Company Wellness &
Healing Days
As our world gets increasingly stressful, people search for new ways to improve their quality of life. Healing techniques that relax body and mind, such as Reiki, have been proven successful in reducing anxiety, speed healing and contribute positively to a person's well being. When you are more relaxed, you feel better and can perform more effectively at work, at home and in your personal life.
Less stressed employees perform better!
Company Wellness & Healing Days are a great way to help your employees improve their quality of life through Reiki. It is a great complement to your wellness program and can easily be incorporated into your health benefits package. We start with an overview of Reiki, teach the hand positions, discuss energy centers and energy flow, give a Level 1 Reiki attunement and finish with Reiki sessions for an experiential finish. Once completed, this certification will allow each person to effectively apply Reiki to themselves, others close to them and even their pets and plants.
Reiki is something that anyone can do. It is not a secret that is only available to a select few. As long as you can move your hands and arms to certain simple positions, you can perform Reiki.
To discuss a Wellness & Healing Day for your company or to incorporate Reiki into your wellness program, please contact me and I will be glad to answer any additional questions you may have.